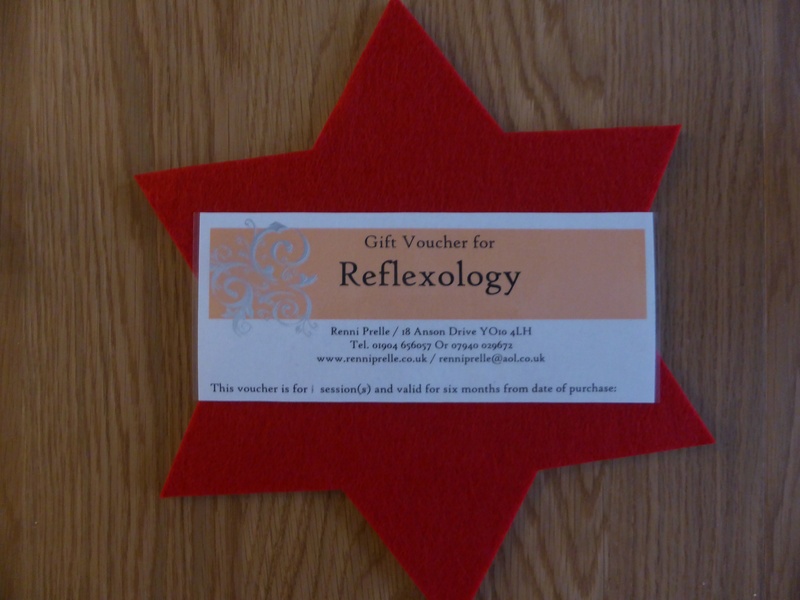 Now is the chance to win a gift-voucher
Hello again. So far I have mentioned how Reflexology can support you through the emotional and physical strains of the Christmas run-up. Now it's time to focus on presents.....
Today I would like to tell you why a Reflexology session is such a fantastic present for your loved ones. Here are four reasons why you need look no further in your search for the perfect gift:
Reflexology is sooo relaxing. I bet you can think of a lot of people you know who need to relax more and who would never think of giving themselves this opportunity (more on this later....)
Reflexology does not clutter your house. It is not plastic, it will not gather dust and won't go mouldy at the back of your fridge (or elsewhere)
Reflexology is great for people who have everything. I bet they would love to try something different
Reflexology boosts general well-being. What better gift can you give than that?
So, of course you should all book your family and friends in for a Reflexology session or buy them a voucher. I look forward to hearing from you! But I also wanted to take the opportunity to give something to my lovely clients and followers as well as all you wonderful people are a big reason why I love what I do so much.
Here is my gift for you: Please comment on this facebook page with the name of someone you feel deserves a little Reflexology treat this Christmas and perhaps mention why (you don't have to give too many details though). Maybe it is somebody who had a difficult year or someone who has shown you love and support. Maybe someone who would never think of doing something for themselves. Of course you can nominate yourself! Only one nomination each though please. I will leave nominations open until 1st December, then I'll choose a winner for a session of Reflexology at random and will announce who the lucky person is on my facebook page.
Happy nominating!!! I wish you all a relaxed and calm festive season.xxx 
Categories: None